List of citizen science projects
Jump to navigation
Jump to search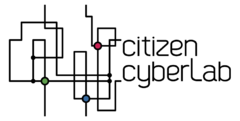 This page includes a list of citizen science projects.
Search and drilldown:
Download CSV file (includes most properties, can be imported to Excel, etc.).
---
You can sort table columns by clicking on the titles. In each entry page, you can use the Edit with form buttons to edit contents. Use the Citizen science project form to add new entries.
| Active projects | CS type | Science field | Access |
| --- | --- | --- | --- |
| | crowdsourcing | Air pollution | |
| | crowdsourcing | zoology | |
| | | biology | |
| | participatory science | citizen science research, creativity research, human-computer interaction, learning sciences, serious gaming | |
| | crowdsourcing | Ornithology | |
| | crowdsourcing | health, medicine, oncology | |
| | distributed intelligence | Gravitational Physics | |
| | | | |
| | extreme citizen science | Anthropology, GIScience, Human-Computer Interaction, Software Engineering | |
| | crowdsourcing | Neurology | |
| | distributed intelligence | Biochemistry | |
| | crowdsourcing | Astronomy | |
| | crowdsourcing | Disaster risk reduction, Environmental sciences, GIS | |
| | crowdsourcing | biological classification, biology, taxonomy | |
| | distributed intelligence | | |
| | | astronomy, astrophyics | |
| | crowdsourcing | | |
| | | astronomy, astrophysics | |
| | | Particle Physics | |
| | | astronomy, astrophysics | |
| | crowdsourcing | Literature | |
| | | Oceanography | |
| | | biology, genetics, medicine, neuroscience | |
| Retired projects | CS type | Science field | Access |
| --- | --- | --- | --- |
| | crowdsourcing | | |
| | distributed intelligence | astronomy, astrophysics | |
| | crowdsourcing | cognitive science, neuroscience | |
| | crowdsourcing | | |
| | crowdsourcing | | |
| | distributed intelligence | | |
| | crowdsourcing | | |
| | crowdsourcing | biology, biological oceanography, planktology, climatology | |
| | | astronomy, astrophyics | |
| | participatory science | | |
Uncompleted page:
ARL crowd sourcing, Air Quality with Biomarkers, Budburst, CS4CS, Celebrate Urban Birds, Cell Slider, ESP game, Einstein@home, Eterna, Evolution MegaLab, ExCiteS forest monitoring, EyeWire, Fold It, Notes from Nature, Phénoclim, Planet Hunters, Plankton Portal, ReCaptcha, Space Warps, Test4Theory, The Milky Way Project, Transcribe Bentham, WhaleFM, Worm Watch Lab

Completed page

Software and infrastructure used by projects