Scrapy
The educational technology and digital learning wiki
Jump to navigation
Jump to search
Scrapy 0.22.2 (2014/02/14)
Developed by: Scrapy community
License: Public Domain
Web page : Tool homepage
Tool type :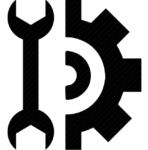 The last edition of this page was on: 2014/02/26

The Completion level of this page is : Low
SHORT DESCRIPTION
[[has description::Scrapy is a fast high-level screen scraping and web crawling framework, used to crawl websites and extract structured data from their pages. It can be used for a wide range of purposes, from data mining to monitoring and automated testing. Features
Scrapy was designed with simplicity in mind, by providing the features you need without getting in your way
Just write the rules to extract the data from web pages and let Scrapy crawl the entire web site for you
Scrapy is used in production crawlers to completely scrape more than 500 retailer sites daily, all in one server
Scrapy was designed with extensibility in mind and so it provides several mechanisms to plug new code without having to touch the framework core
Scrapy is completely written in Python and runs on Linux, Windows, Mac and BSD
Scrapy comes with lots of functionality built in. Check this section of the documentation for a list of them.
Scrapy is extensively documented and has an comprehensive test suite with very good code coverage]]

TOOL CHARACTERISTICS
Usability

Authors of this page consider that this tool is '.
Tool orientation

This tool is designed for general purpose analysis.
Data mining type

This tool is made for '.
Manipulation type

This tool is designed for '.
---

ABOUT USERS
Tool is suitable for:
Students/Learners/Consumers
Teachers/Tutors/Managers
Researchers
Developers/Designers
Organisations/Institutions/Firms
Others

FREE TEXT
---
Tool version : Scrapy 0.22.2 2014/02/14


(blank line)




Developed by : Scrapy community
(blank line)
Tool Web page : http://scrapy.org/
(blank line)
Tool type :
(blank line)
License:Public Domain

SHORT DESCRIPTION
---
Scrapy is a fast high-level screen scraping and web crawling framework, used to crawl websites and extract structured data from their pages. It can be used for a wide range of purposes, from data mining to monitoring and automated testing. Features
Scrapy was designed with simplicity in mind, by providing the features you need without getting in your way
Just write the rules to extract the data from web pages and let Scrapy crawl the entire web site for you
Scrapy is used in production crawlers to completely scrape more than 500 retailer sites daily, all in one server
Scrapy was designed with extensibility in mind and so it provides several mechanisms to plug new code without having to touch the framework core
Scrapy is completely written in Python and runs on Linux, Windows, Mac and BSD
Scrapy comes with lots of functionality built in. Check this section of the documentation for a list of them.
Scrapy is extensively documented and has an comprehensive test suite with very good code coverage
TOOL CHARACTERISTICS
---
| Tool orientation | Data mining type | Usability |
| --- | --- | --- |
| This tool is designed for general purpose analysis. | This tool is designed for . | Authors of this page consider that this tool is . |
| Data import format | Data export format |
| --- | --- |
| . | . |
ABOUT USER
---
Tool is suitable for:
Students/Learners/Consumers:☑
Teachers/Tutors/Managers:☑
Researchers:☑
Organisations/Institutions/Firms:☑
Others:☑
Required skills:
Statistics:
Programming:
System administration:
Data mining models:
OTHER TOOL INFORMATION
---