QDA Miner
The educational technology and digital learning wiki
Jump to navigation
Jump to search

QDA Miner 4
Developed by: ProvalisResearch
License:
Web page : Tool homepage
Tool type :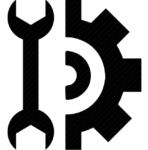 The last edition of this page was on: 2014/10/21

The Completion level of this page is : Low
SHORT DESCRIPTION
[[has description::QDA Miner is qualitative "mixed methods" data analysis package. There are two version:
Quote from the official product page: "DA Miner is an easy-to-use qualitative data analysis software package for coding, annotating, retrieving and analyzing small and large collections of documents and images. QDA Miner qualitative data analysis tool may be used to analyze interview or focus group transcripts, legal documents, journal articles, speeches, even entire books, as well as drawings, photographs, paintings, and other types of visual documents. Its seamless integration with SimStat, a statistical data analysis tool, and WordStat, a quantitative content analysis and text mining module, gives you unprecedented flexibility for analyzing text and relating its content to structured information including numerical and categorical data."]]

TOOL CHARACTERISTICS
Usability

Authors of this page consider that this tool is somewhat difficult to use.
Tool orientation

This tool is designed for general purpose analysis.
Data mining type

This tool is made for Structured data mining, Text mining, Image mining, Audio mining, Video mining.
Manipulation type

This tool is designed for Data extraction, Data transformation, Data analysis, Data visualisation, Data conversion, Data cleaning.
---

ABOUT USERS
Tool is suitable for:
Students/Learners/Consumers
Teachers/Tutors/Managers
Researchers
Developers/Designers
Organisations/Institutions/Firms
Others
Required skills:
SYSTEM ADMINISTRATION: Medium
DATA MINING MODELS: Medium

FREE TEXT
---
SHORT DESCRIPTION
---
QDA Miner is qualitative "mixed methods" data analysis package. There are two version:
Quote from the official product page: "DA Miner is an easy-to-use qualitative data analysis software package for coding, annotating, retrieving and analyzing small and large collections of documents and images. QDA Miner qualitative data analysis tool may be used to analyze interview or focus group transcripts, legal documents, journal articles, speeches, even entire books, as well as drawings, photographs, paintings, and other types of visual documents. Its seamless integration with SimStat, a statistical data analysis tool, and WordStat, a quantitative content analysis and text mining module, gives you unprecedented flexibility for analyzing text and relating its content to structured information including numerical and categorical data."
TOOL CHARACTERISTICS
---
| Tool orientation | Data mining type | Usability |
| --- | --- | --- |
| This tool is designed for general purpose analysis. | This tool is designed for Structured data mining, Text mining, Image mining, Audio mining, Video mining. | Authors of this page consider that this tool is somewhat difficult to use. |
| Data import format | Data export format |
| --- | --- |
| . | . |
ABOUT USER
---
Tool is suitable for:
Students/Learners/Consumers:☑
Teachers/Tutors/Managers:☑
Researchers:☑
Organisations/Institutions/Firms:☑
Others:☑
Required skills:
Statistics: MEDIUM
Programming: MEDIUM
System administration: MEDIUM
Data mining models: MEDIUM
OTHER TOOL INFORMATION
---