NetDraw
The educational technology and digital learning wiki
Jump to navigation
Jump to search

2.140 (2014/09/15)
Developed by:
License: Free&Closed source
Web page : Tool homepage
Tool type : Application software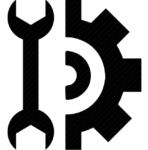 The last edition of this page was on: 2014/09/24

The Completion level of this page is : Low
SHORT DESCRIPTION
[[has description::NetDraw is a free Windows program for visualizing social network data
NetDraw is also included in UCINET, a fairly cheap commercial SNA program deveveloped by the same company.]]

TOOL CHARACTERISTICS
Usability

Authors of this page consider that this tool is '.
Tool orientation

This tool is designed for general purpose analysis.
Data mining type

This tool is made for Social network analysis.
Manipulation type

This tool is designed for Data visualisation.
---

ABOUT USERS
Tool is suitable for:
Students/Learners/Consumers
Teachers/Tutors/Managers
Researchers
Developers/Designers
Organisations/Institutions/Firms
Others
Required skills:
SYSTEM ADMINISTRATION: None
DATA MINING MODELS: Medium

FREE TEXT
---
SHORT DESCRIPTION
---
NetDraw is a free Windows program for visualizing social network data
NetDraw is also included in UCINET, a fairly cheap commercial SNA program deveveloped by the same company.
TOOL CHARACTERISTICS
---
| Tool orientation | Data mining type | Usability |
| --- | --- | --- |
| This tool is designed for general purpose analysis. | This tool is designed for Social network analysis. | Authors of this page consider that this tool is . |
| Data import format | Data export format |
| --- | --- |
| . | . |
ABOUT USER
---
Tool is suitable for:
Students/Learners/Consumers:☑
Teachers/Tutors/Managers:☑
Researchers:☑
Organisations/Institutions/Firms:☑
Others:☑
Required skills:
Statistics: NONE
Programming: NONE
System administration: NONE
Data mining models: MEDIUM
OTHER TOOL INFORMATION
---
Links