Dragon ToolKit
The educational technology and digital learning wiki
Jump to navigation
Jump to search
The Dragon Toolkit 1.3.3 (2008/01/16)
Developed by: Zhou, X., Zhang, X., and Hu, X., Drexel University
License: Free&Open source
Web page : [dragon.ischool.drexel.edu/ Tool homepage]
Tool type : Framework/Library"Framework/Library" is not in the list (Application software, Web application, Framework/Library/API, Plugin/extension pack, Script/procedure/function, Multi purpose) of allowed values for the "Data tool type" property.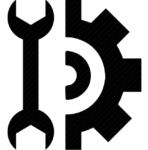 The last edition of this page was on: 2014/03/19

The Completion level of this page is : Low
SHORT DESCRIPTION
[[has description::The Dragon Toolkit is a Java-based development package for academic use in information retrieval (IR) and text mining (TM, including text classification, text clustering, text summarization, and topic modeling). It is tailored for researchers who work on large-scale IR and TM and prefer Java programming. Moreover, different from Lucene and Lemur, it provides built-in supports for semantic-based IR and TM. The dragon toolkit seamlessly integrates a set of NLP tools, which enable the toolkit to index text collections with various representation schemes including words, phrases, ontology-based concepts and relationships. ([dragon.ischool.drexel.edu/], retrieved March 2014)]]

TOOL CHARACTERISTICS
Usability

Authors of this page consider that this tool is '.
Tool orientation

This tool is designed for general purpose analysis.
Data mining type

This tool is made for Text mining.
Manipulation type

This tool is designed for Data analysis.
---
Tool can perform:
Data analysis of type: Data mining methods and algorithms

ABOUT USERS
Tool is suitable for:
Students/Learners/Consumers
Teachers/Tutors/Managers
Researchers
Developers/Designers
Organisations/Institutions/Firms
Others
Required skills:
SYSTEM ADMINISTRATION: Basic
DATA MINING MODELS: Advanced

FREE TEXT
---
Tool version : The Dragon Toolkit 1.3.3 2008/01/16


(blank line)




Developed by : Zhou, X., Zhang, X., and Hu, X., Drexel University
(blank line)
Tool Web page : dragon.ischool.drexel.edu/
(blank line)
Tool type : Framework/Library"Framework/Library" is not in the list (Application software, Web application, Framework/Library/API, Plugin/extension pack, Script/procedure/function, Multi purpose) of allowed values for the "Data tool type" property.
(blank line)
Free&Open source

SHORT DESCRIPTION
---
The Dragon Toolkit is a Java-based development package for academic use in information retrieval (IR) and text mining (TM, including text classification, text clustering, text summarization, and topic modeling). It is tailored for researchers who work on large-scale IR and TM and prefer Java programming. Moreover, different from Lucene and Lemur, it provides built-in supports for semantic-based IR and TM. The dragon toolkit seamlessly integrates a set of NLP tools, which enable the toolkit to index text collections with various representation schemes including words, phrases, ontology-based concepts and relationships. ([dragon.ischool.drexel.edu/], retrieved March 2014)
TOOL CHARACTERISTICS
---
| Tool orientation | Data mining type | Usability |
| --- | --- | --- |
| This tool is designed for general purpose analysis. | This tool is designed for Text mining. | Authors of this page consider that this tool is . |
| Data import format | Data export format |
| --- | --- |
| . | . |

Can perform data analysis of type:
Data mining methods and algorithms
ABOUT USER
---
Tool is suitable for:
Students/Learners/Consumers:☑
Teachers/Tutors/Managers:☑
Researchers:☑
Organisations/Institutions/Firms:☑
Others:☑
Required skills:
Statistics: ADVANCED
Programming: MEDIUM
System administration: BASIC
Data mining models: ADVANCED
OTHER TOOL INFORMATION
---
Zhou, X., Zhang, X., and Hu, X., "Dragon Toolkit: Incorporating Auto-learned Semantic Knowledge into Large-Scale Text Retrieval and Mining," In proceedings of the 19th IEEE International Conference on Tools with Artificial Intelligence (ICTAI), October 29-31, 2007, Patras, Greece, http://dragon.ischool.drexel.edu/dragontoolkit.pdf