Tableau Public
The educational technology and digital learning wiki
Jump to navigation
Jump to search
Tableau
Developed by:
License: Free&Closed source
Web page : Tool homepage
Tool type : Application software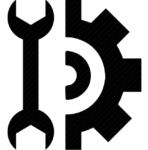 The last edition of this page was on: 2014/06/27

The Completion level of this page is : Low
SHORT DESCRIPTION
[[has description::Tableau software helps people communicate data through an innovation called VizQL, a visual query language that converts drag-and-drop actions into data queries, allowing users to quickly find and share insights in their data. With Tableau, "data workers" first connect to data stored in files, cubes, databases, warehouses, Hadoop technologies, and even some cloud sources like Google Analytics. They then interact with the Tableau user interface to simultaneously query the data and view the results in charts, graphs, and maps that can be arranged together on dashboards. (Jones, 2014: 15)
Basically, one has to install a desktop application (Win/Mac) and create a visualization. The result then can be published either on their public server or on your own server (commercial).]]

TOOL CHARACTERISTICS
Usability

Authors of this page consider that this tool is easy to use.
Tool orientation

This tool is designed for general purpose analysis.
Data mining type

This tool is made for Structured data mining.
Manipulation type

This tool is designed for Data extraction, Data visualisation.
---
Tool can perform:
Data extraction of type: Flat file database/Logfile extractor
Data visualisation of type: Sequential Graphic, Chart/Diagram, Map, Tag Cloud (These visualisations can be interactive and updated in "real time")

ABOUT USERS
Tool is suitable for:
Students/Learners/Consumers
Teachers/Tutors/Managers
Researchers
Developers/Designers
Organisations/Institutions/Firms
Others
Required skills:
SYSTEM ADMINISTRATION: Basic
DATA MINING MODELS: Basic

FREE TEXT
---
Tool version : Tableau
(blank line)


Developed by :
(blank line)
Tool Web page : http://www.tableausoftware.com/public/
(blank line)
Tool type : Application software
(blank line)
Free&Closed source

SHORT DESCRIPTION
---
Tableau software helps people communicate data through an innovation called VizQL, a visual query language that converts drag-and-drop actions into data queries, allowing users to quickly find and share insights in their data. With Tableau, "data workers" first connect to data stored in files, cubes, databases, warehouses, Hadoop technologies, and even some cloud sources like Google Analytics. They then interact with the Tableau user interface to simultaneously query the data and view the results in charts, graphs, and maps that can be arranged together on dashboards. (Jones, 2014: 15)
Basically, one has to install a desktop application (Win/Mac) and create a visualization. The result then can be published either on their public server or on your own server (commercial).
TOOL CHARACTERISTICS
---
| Tool orientation | Data mining type | Usability |
| --- | --- | --- |
| This tool is designed for general purpose analysis. | This tool is designed for Structured data mining. | Authors of this page consider that this tool is easy to use. |
| Data import format | Data export format |
| --- | --- |
| TXT. | HTML. |

Can perform data extraction of type:
Flat file database/Logfile extractor

Can perform data visualisation of type:
Sequential Graphic, Chart/Diagram, Map, Tag Cloud (These visualisations can be interactive and updated in "real time")
ABOUT USER
---
Tool is suitable for:
Students/Learners/Consumers:☑
Teachers/Tutors/Managers:☑
Researchers:☑
Organisations/Institutions/Firms:☑
Others:☑
Required skills:
Statistics: BASIC
Programming: BASIC
System administration: BASIC
Data mining models: BASIC
OTHER TOOL INFORMATION
---
There are four software products:
Tableau Desktop (public): Can only import txt and xsl files !
Tableau Desktop personal ($1000) and professional ($2000)
Tableau Online
Tableau Serveur
Tableau Public