Meaning Cloud
The educational technology and digital learning wiki
Jump to navigation
Jump to search
The printable version is no longer supported and may have rendering errors. Please update your browser bookmarks and please use the default browser print function instead.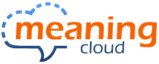 textalytics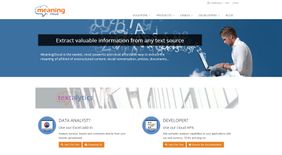 Developed by:
License: Commercial&Closed source
Web page : Tool homepage
Tool type : Web application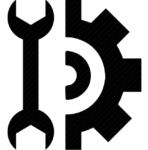 The last edition of this page was on: 2015/01/30

The Completion level of this page is : Low
SHORT DESCRIPTION
Quote from the home page: "Textalytics is a text analysis engine that extracts meaningful elements from any type of content and structures it, so that you can easily process and manage it. Textalytics features a set of high-level web services — adaptable to the characteristics of every type of business — which can be flexibly integrated into your processes and applications."

TOOL CHARACTERISTICS
Usability

Authors of this page consider that this tool is rather easy to use.
Tool orientation

This tool is designed for general purpose analysis.
Data mining type

This tool is made for Text mining.
Manipulation type

This tool is designed for Data extraction, Data transformation, Data analysis, Data visualisation.
---

ABOUT USERS
Tool is suitable for:
Students/Learners/Consumers
Teachers/Tutors/Managers
Researchers
Developers/Designers
Organisations/Institutions/Firms
Others
Required skills:
SYSTEM ADMINISTRATION: Basic
DATA MINING MODELS: Basic

FREE TEXT
---
Tool version : textalytics


(blank line)




Developed by :
(blank line)
Tool Web page : http://www.textalytics.com
(blank line)
Tool type : Web application
(blank line)
Commercial&Closed source

1

SHORT DESCRIPTION
---
Quote from the home page: "Textalytics is a text analysis engine that extracts meaningful elements from any type of content and structures it, so that you can easily process and manage it. Textalytics features a set of high-level web services — adaptable to the characteristics of every type of business — which can be flexibly integrated into your processes and applications."
2

TOOL CHARACTERISTICS
---
| Tool orientation | Data mining type | Usability |
| --- | --- | --- |
| This tool is designed for general purpose analysis. | This tool is designed for Text mining. | Authors of this page consider that this tool is rather easy to use. |
| Data import format | Data export format |
| --- | --- |
| . | . |
3

ABOUT USER
---
Tool is suitable for:
Students/Learners/Consumers:☑
Teachers/Tutors/Managers:☑
Researchers:☑
Organisations/Institutions/Firms:☑
Others:☑
Required skills:
Statistics: BASIC
Programming: BASIC
System administration: BASIC
Data mining models: BASIC
4

OTHER TOOL INFORMATION
---