Lexico
The educational technology and digital learning wiki
Jump to navigation
Jump to search
Lexico
Developed by: Equipe SYLED-CLA2T, Université de la Sorbonne Nouvelle, Paris 3
License: Commercial&Closed source
Web page : Tool homepage
Tool type : Application software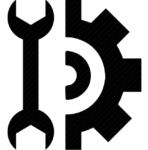 The last edition of this page was on: 2014/11/18

The Completion level of this page is : Low
SHORT DESCRIPTION
[[has description::Quote from the Home page: "Lexico3 is the 2001 edition of the Lexico software, first published in 1990. Functions present from the first version (segmentation, concordances, breakdown in graphic form, characteristic elements and factorial analyses of repeated forms and segments) were maintained and for the most part significantly improved. The Lexico series is unique in that it allows the user to maintain control over the entire lexicometric process from initial segmentation to the publication of final results. Beyond identification of graphic forms, the software allows for study of the identification of more complex units composed of form sequences: repeated segments, pairs of forms in co-occurrences, etc which are less ambiguous than the graphic forms that make them up."
A free version is available for "personal work".]]

TOOL CHARACTERISTICS
Usability

Authors of this page consider that this tool is '.
Tool orientation

This tool is designed for general purpose analysis.
Data mining type

This tool is made for Text mining.
Manipulation type

This tool is designed for Data transformation, Data analysis, Data visualisation, Data conversion, Data cleaning.
---
Tool can perform:
Data analysis of type: Data mining methods and algorithms

ABOUT USERS
Tool is suitable for:
Students/Learners/Consumers
Teachers/Tutors/Managers
Researchers
Developers/Designers
Organisations/Institutions/Firms
Others
Required skills:
SYSTEM ADMINISTRATION: N/A

FREE TEXT
---
Tool version : Lexico
(blank line)


Developed by : Equipe SYLED-CLA2T, Université de la Sorbonne Nouvelle, Paris 3
(blank line)
Tool Web page : http://www.tal.univ-paris3.fr/lexico/
(blank line)
Tool type : Application software
(blank line)
Commercial&Closed source

1 SHORT DESCRIPTION
---
Quote from the Home page: "Lexico3 is the 2001 edition of the Lexico software, first published in 1990. Functions present from the first version (segmentation, concordances, breakdown in graphic form, characteristic elements and factorial analyses of repeated forms and segments) were maintained and for the most part significantly improved. The Lexico series is unique in that it allows the user to maintain control over the entire lexicometric process from initial segmentation to the publication of final results. Beyond identification of graphic forms, the software allows for study of the identification of more complex units composed of form sequences: repeated segments, pairs of forms in co-occurrences, etc which are less ambiguous than the graphic forms that make them up."
A free version is available for "personal work".
2 TOOL CHARACTERISTICS
---
| Tool orientation | Data mining type | Usability |
| --- | --- | --- |
| This tool is designed for general purpose analysis. | This tool is designed for Text mining. | Authors of this page consider that this tool is . |
| Data import format | Data export format |
| --- | --- |
| . | . |

Can perform data analysis of type:
Data mining methods and algorithms
3 ABOUT USER
---
Tool is suitable for:
Students/Learners/Consumers:☑
Teachers/Tutors/Managers:☑
Researchers:☑
Organisations/Institutions/Firms:☑
Others:☑
Required skills:
Statistics:
Programming:
System administration:
Data mining models:
4 OTHER TOOL INFORMATION
---
5 Links
Lebart, L. & Salem, A. (1994). Statistique Textuelle, Dunod, 344 p. Epuisé, accessible en ligne, http://www.tal.univ-paris3.fr/lexico/