SAM
The educational technology and digital learning wiki
Jump to navigation
Jump to search
The printable version is no longer supported and may have rendering errors. Please update your browser bookmarks and please use the default browser print function instead.
Student Activity Monitor
Developed by: Sten Govaerts, K.U. Leuven
License: Free&Open source
Web page : Tool homepage
Tool type : Web application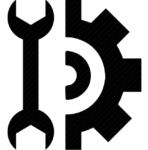 The last edition of this page was on: 2014/02/26

The Completion level of this page is : Low
SHORT DESCRIPTION
SAM includes a set of visualizations of learner activities to increase awareness and to support self-reflection. These are implemented as widgets in the ROLE project

TOOL CHARACTERISTICS
Usability

Authors of this page consider that this tool is easy to use.
Tool orientation

This tool is specially designed for learning sciences analysis.
Data mining type

This tool is made for '.
Manipulation type

This tool is designed for Data visualisation.
---
Tool objective(s) in the field of Learning Sciences

☑ Analysis & Visualisation of data
☑ Predicting student performance
☑ Student modelling
☑ Social Network Analysis (SNA)
☑ Constructing courseware

☑ Providing feedback for supporting instructors:
☑ Recommendations for students
☑ Grouping students:
☑ Developing concept maps:
☑ Planning/scheduling/monitoring
☑ Experimentation/observation
Tool can perform:
Data visualisation of type: Chart/Diagram

(These visualisations can be interactive and updated in "real time")

ABOUT USERS
Tool is suitable for:
Students/Learners/Consumers
Teachers/Tutors/Managers
Researchers
Developers/Designers
Organisations/Institutions/Firms
Others

FREE TEXT
---
SHORT DESCRIPTION
---
SAM includes a set of visualizations of learner activities to increase awareness and to support self-reflection. These are implemented as widgets in the ROLE project
TOOL CHARACTERISTICS
---
| Tool orientation | Data mining type | Usability |
| --- | --- | --- |
| This tool is specially designed for learning sciences analysis. | This tool is designed for . | Authors of this page consider that this tool is easy to use. |
| Data import format | Data export format |
| --- | --- |
| . | . |
Tool objective(s) in the field of Learning Sciences

☑ Analysis & Visualisation of data
☑ Predicting student performance
☑ Student modelling
☑ Social Network Analysis (SNA)
☑ Constructing courseware

☑ Providing feedback for supporting instructors:
☑ Recommendations for students
☑ Grouping students:
☑ Developing concept maps:
☑ Planning/scheduling/monitoring
☑ Experimentation/observation

Can perform data visualisation of type:
Chart/Diagram (These visualisations can be interactive and updated in "real time")
ABOUT USER
---
Tool is suitable for:
Students/Learners/Consumers:☑
Teachers/Tutors/Managers:☑
Researchers:☑
Organisations/Institutions/Firms:☑
Others:☑
Required skills:
Statistics:
Programming:
System administration:
Data mining models:
OTHER TOOL INFORMATION
---