OPAL
Jump to navigation
Jump to search
The printable version is no longer supported and may have rendering errors. Please update your browser bookmarks and please use the default browser print function instead.
Cs Portal > List of citizen science infrastructures > Open Air Laboratories (OPAL) -(2013/11/22)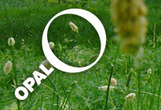 THIS PAGE DESCRIBE A CITIZEN SCIENCE INFRASTRUCTURE
Start date :
Beta start date : N/A
End date :
⇳ Description OPAL helps people to explore, study and enjoy their local environment. Discover our surveys and regional activities. ➠ Purpose [[Has project purpose::According to OPAL:Public Engagement in Research Scientists are working with local people to carry out a major study of the outdoor environments where they live and work. The basic concept is to take experts into the heart of the community to explore and investigate the natural world together, exchanging knowledge, experience and skills whilst learning more about local wildlife and their habitats under changing environmental conditions. Participants can contribute information about their local area through a series of national surveys. Research topics focus on degradation, loss of biodiversity and climate change.
OPAL's five key objectives
to get more people outside observing and recording the world around them
to develop an innovative educational programme to provide the tools and support needed for biological recording
to inspire a new generation of environmentalists
to support and encourage collaboration between the voluntary, statutory and community sectors;
to gain a greater understanding of the state of the environment, thus contributing to research and policy development.]]
MEMBERS
Visibility of member profiles:: minimal
Member profile elements: activity metrics
⏣ Description The community can be described at several levels
Various local and national programmes directly sponsored by OPAL
A set of "societies" that conduct CS projects in the area (conservation, etc)
Members of these
SOFTWARE
Uses Citizen science software:
Provides online tool to create applications: N/A
SUPPORT
Provides support team for development: N/A
Provides documentation for development and hosting: N/A
MAIN TEAM LOCATION
London, UK
♜ DEVELOPERS TEAM Official team page:
Leader: Linda Davies
Contact:
+ Information about the team