List of citizen science infrastructures
Jump to navigation
Jump to search
The printable version is no longer supported and may have rendering errors. Please update your browser bookmarks and please use the default browser print function instead.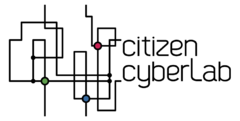 This page includes a list of citizen science infrastructures, for example some kind of central service or web sites that centralize in an organized way a number of related citizen science projects.

You can sort table columns by clicking on the titles. In each entry page, you can use the Edit with form buttons to edit contents. Use the Citizen science infrastructure form to add new entries.
| Infrastructure | Number of projects | Number of users | Access |
| --- | --- | --- | --- |
| | | | |
| | 50 | 234,998 | |
| | 3 | | |
| | 8 | 200,000 | |
| | 125 | 5,208 | |
| | | | |
| | | | |
| | | | |
| | 12 | | |
| | 15 | 12 | |
| | | | |
| | | | |
| | | | |
| | 12 | | |
| | 46 | 855,018 | |
Uncompleted page:
Completed page