General architecture for text engineering
The educational technology and digital learning wiki
Jump to navigation
Jump to search
The printable version is no longer supported and may have rendering errors. Please update your browser bookmarks and please use the default browser print function instead.
GATE 7.1 (2012/03/30)
Developed by: University of Sheffield
License: Free&Open source
Web page : Tool homepage
Tool type : Multi purpose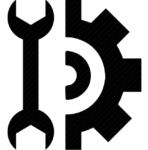 The last edition of this page was on: 2014/03/19

The Completion level of this page is : Low
SHORT DESCRIPTION
[[has description::GATE is over 15 years old and is in active use for all types of computational task involving human language. GATE excels at text analysis of all shapes and sizes. From large corporations to small startups, from €multi-million research consortia to undergraduate projects, our user community is the largest and most diverse of any system of this type, and is spread across all but one of the continents ([http://gate.ac.uk/overview.html
GATE: a full-lifecycle open source solution for text processing])]]

TOOL CHARACTERISTICS
Usability

Authors of this page consider that this tool is somewhat difficult to use.
Tool orientation

This tool is designed for general purpose analysis.
Data mining type

This tool is made for Text mining.
Manipulation type

This tool is designed for Data transformation, Data analysis.
---
IMPORT FORMAT : HTML, RTF, TXT, XML
Tool can perform:
Data analysis of type: Data mining methods and algorithms

ABOUT USERS
Tool is suitable for:
Students/Learners/Consumers
Teachers/Tutors/Managers
Researchers
Developers/Designers
Organisations/Institutions/Firms
Others
Required skills:
SYSTEM ADMINISTRATION: Basic
DATA MINING MODELS: Medium

FREE TEXT
---
Tool version : GATE 7.1 2012/03/30


(blank line)




Developed by : University of Sheffield
(blank line)
Tool Web page : http://gate.ac.uk
(blank line)
Tool type : Multi purpose
(blank line)
Free&Open source

1

SHORT DESCRIPTION
---
GATE is over 15 years old and is in active use for all types of computational task involving human language. GATE excels at text analysis of all shapes and sizes. From large corporations to small startups, from €multi-million research consortia to undergraduate projects, our user community is the largest and most diverse of any system of this type, and is spread across all but one of the continents ([http://gate.ac.uk/overview.html
GATE: a full-lifecycle open source solution for text processing])
2

TOOL CHARACTERISTICS
---
| Tool orientation | Data mining type | Usability |
| --- | --- | --- |
| This tool is designed for general purpose analysis. | This tool is designed for Text mining. | Authors of this page consider that this tool is somewhat difficult to use. |
| Data import format | Data export format |
| --- | --- |
| HTML, RTF, TXT, XML. | . |

Can perform data analysis of type:
Data mining methods and algorithms
3

ABOUT USER
---
Tool is suitable for:
Students/Learners/Consumers:☑
Teachers/Tutors/Managers:☑
Researchers:☑
Organisations/Institutions/Firms:☑
Others:☑
Required skills:
Statistics: MEDIUM
Programming: MEDIUM
System administration: BASIC
Data mining models: MEDIUM
4

OTHER TOOL INFORMATION
---
The GATE family
GATE is a multi purpose system: "GATE has grown over the years to include a desktop client for developers, a workflow-based web application, a Java library, an architecture and a process."
GATE is:
an IDE, GATE Developer4: an integrated development environment for language processing components bundled with a very widely used Information Extraction system and a comprehensive set of other plugins
a web app: GATE Teamware a collaborative annotation environment for factory-style semantic annotation projects built around a workflow engine and a heavily-optimised backend service infrastructure
a framework, GATE Embedded: an object library optimised for inclusion in diverse applications giving access to all the services used by GATE Developer and more
an architecture: a high-level organisational picture of how language processing software composition
a process for the creation of robust and maintainable services
(Overview, retrieved March 2014)
Manuals
Installation notes
Downloads for the GATE are available through a source forge site
Download a gate installer (or click on the direct link in the official download page
Run the installer, e.g. under Linux, type: java -jar gate-7.1-build4485-installer.jar
Run it, e.g. find it in the start menu or find and launch the launcher script, e.g. under Linux ~/GATE_Developer_7.1/bin/gate.sh
Bibliography
(randomly picked)