DocuBurst
The educational technology and digital learning wiki
Jump to navigation
Jump to search
The printable version is no longer supported and may have rendering errors. Please update your browser bookmarks and please use the default browser print function instead.
DocuBurst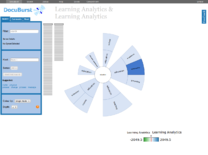 Developed by: Christopher Collins, Sheelagh Carpendale, Gerald Penn, Brittany Kondo and Bradley Chicoine
License: Free&Closed source
Web page : Tool homepage
Tool type : Web application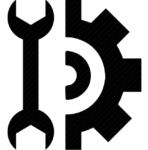 The last edition of this page was on: 2014/03/18

The Completion level of this page is : Low
SHORT DESCRIPTION
[[has description::According to the official help page (3(2014), DocuBurst is an online document visualization tool, and can be used for:
Uploading your own text documents
Creating interactive visual summaries of documents
Exploring keywords to uncover document themes or topics
Investigating intra-document word patterns, such as character relationships
Comparing documents
Commenting, annotating and sharing visualizations with others]]

TOOL CHARACTERISTICS
Usability

Authors of this page consider that this tool is easy to use.
Tool orientation

This tool is designed for general purpose analysis.
Data mining type

This tool is made for Text mining.
Manipulation type

This tool is designed for Data analysis, Data visualisation.
---
Tool can perform:
Data analysis of type: Data mining methods and algorithms
Data visualisation of type: Chart/Diagram, Map

(These visualisations can be interactive and updated in "real time")

ABOUT USERS
Tool is suitable for:
Students/Learners/Consumers
Teachers/Tutors/Managers
Researchers
Developers/Designers
Organisations/Institutions/Firms
Others
Required skills:
SYSTEM ADMINISTRATION: None
DATA MINING MODELS: Basic

FREE TEXT
---
Tool version : DocuBurst


(blank line)




Developed by : Christopher Collins, Sheelagh Carpendale, Gerald Penn, Brittany Kondo and Bradley Chicoine
(blank line)
Tool Web page : http://vialab.science.uoit.ca/docuburst/uploader.php
(blank line)
Tool type : Web application
(blank line)
Free&Closed source

1

SHORT DESCRIPTION
---
According to the official help page (3(2014), DocuBurst is an online document visualization tool, and can be used for:
Uploading your own text documents
Creating interactive visual summaries of documents
Exploring keywords to uncover document themes or topics
Investigating intra-document word patterns, such as character relationships
Comparing documents
Commenting, annotating and sharing visualizations with others
2

TOOL CHARACTERISTICS
---
| Tool orientation | Data mining type | Usability |
| --- | --- | --- |
| This tool is designed for general purpose analysis. | This tool is designed for Text mining. | Authors of this page consider that this tool is easy to use. |
| Data import format | Data export format |
| --- | --- |
| TXT. | HTML. |

Can perform data analysis of type:
Data mining methods and algorithms
Can perform data visualisation of type:
Chart/Diagram, Map (These visualisations can be interactive and updated in "real time")
3

ABOUT USER
---
Tool is suitable for:
Students/Learners/Consumers:☑
Teachers/Tutors/Managers:☑
Researchers:☑
Organisations/Institutions/Firms:☑
Others:☑
Required skills:
Statistics: BASIC
Programming: NONE
System administration: NONE
Data mining models: BASIC
4

OTHER TOOL INFORMATION
---
Links
Christopher Collins. Interactive Visualizations of Natural Language. PhD thesis, University of Toronto, Toronto, Ontario, Canada, January, 2010. PDF Paper
Christopher Collins. DocuBurst: Document Content Visualization using Language Structure. In Proceedings. of IEEE Symp. on Information Visualization (InfoVis 2006), Poster Session, Proceedings Compendium. (Baltimore, USA), IEEE Press, pages 112-113, 2006. PDF Paper